Welcome to Batesville Therapy Clinic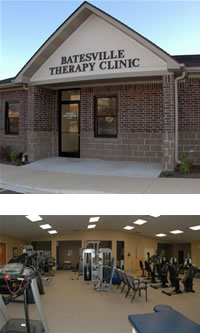 When you're in pain, you shouldn't have to travel far from home to get relief. Batesville Therapy is your "hometown" provider for all of your rehabilitation needs.
We are a privately owned Outpatient Rehabilitation Clinic providing services in Physical and Occupational Therapy, Sports Medicine/ Athletic Training, Industrial Rehabilitation. In addition, BTC is a multidisciplinary facility for neurological impairments, vestibular issues, and treatment of the hand and upper extremities.
Feel free to visit our Batesville location at 1310 Sidney St. between the hours of 8:00 a.m. and 5:00 p.m. If you have questions about our clinic or would like to contact us by phone, please call (870) 612-7200.